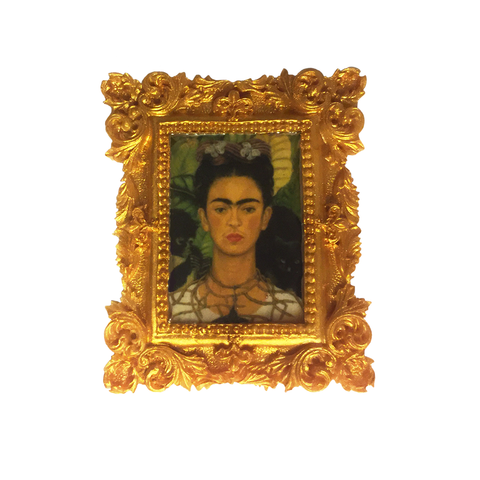 Masterpiece Collection: Frida Kahlo's Self-Portrait Soap
If you love art as much as we do, our Masterpiece soap collection is a must for you. Pamper your skin with the rich lather of glycerin soap, and its creamy smooth texture. This small work of art features a detailed gold frame and the painting of Frida Kahlo's Self-Portrait with Thorn Necklace and Hummingbird. The frame and everything is made entirely out of soap, and the painting is done on a skin safe water soluble paper that dissolves in water and will not clog the sink. This beautiful soap has a delicious mango pineapple tropical scent. Don't forget to check out the rest of our Masterpiece Soap Collection.
*Small parts. Not for children under 3 years.